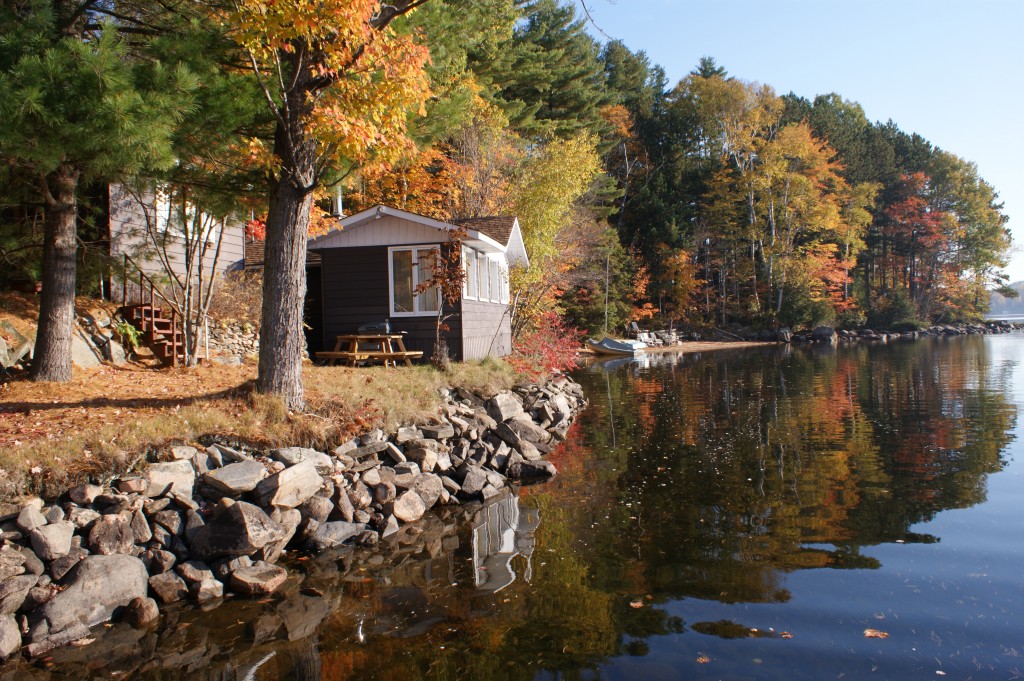 Yesterday was Thanksgiving here in Canada and boy did we have a lot to be thankful for!!
The weekend started with my wife and I going up to our cottage – supposedly to close it up, but it ended up being a delightful holiday. The weather was unseasonably warm which was just fine with us! Who'd have thought that we'd be out suntanning on the dock on Thanksgiving weekend. It was actually HOT!
The colours of the trees were gorgeous! At first we thought we might have missed the colour, but I think it was just starting to come into its own on the Sunday, as I could swear it was brighter and redder on Sunday than on Saturday! And with so few people on the lake it was just a great time to relax.
Coming back Sunday night however (after shutting down the water and closing things up for the winter) we were into Thanksgiving Dinner mode. Nancy made up her salads and rolls and off we went on Monday, down to London, to spend the day with family.
It was good to reconnect with everyone. As you know it's been a very difficult year, but to hear everyone go around the table and say all the things they were thankful for, made it even more obvious that despite all the bad, God has been there in the midst of it all.
And that's what Thanksgiving is supposed to be all about!
Hope you had a good weekend too! And even if you didn't, remember to be thankful, and tell someone!!
TTFN