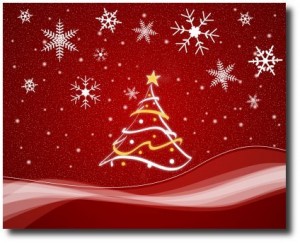 Well, what a Christmas this has been for our family.  I *think* today was actually the final day of Christmas for us (even though it's only the "10th Day of Christmas".
We started our celebration of Christmas on Christmas Eve with a 4:30pm Christmas Eve service and then with our Annual Christmas Eve party (this might just have been the last one of these with such a large crowd, but we'll see next year).
The next day was the "official" Christmas, which we celebrated at home with our family (minus the Thunder Bay couple who were celebrating quietly up North, as Jordan couldn't get the time off at that point).  Sleeping in and eating seemed to be the highlight of the day (yes, our kids are older now 🙂 )  Surf and Turf was the menu.
Boxing Day was renamed to Christmas #2 and we celebrated as an extended family in Woodstock.  This was probably the one that we "feared" the most, not because of who would be there, but because of who wouldn't.  Of course this was the first Christmas without Brenda, but it was also a Christmas without Nancy's Mom and Dad, as Dad is going in for more surgery on Jan 10th and didn't want to risk any outside germs.  It was a tough day, but there was still the joy of getting together.  And Brenda's daughter's did a fantastic job of preparing turkey and all the fixin's!!
The next day was a more quiet day in London with Nancy's parents and a visit from some cousins, and then out for dinner with my brother and his daughter (Christmas #3)
The next celebration was New Years Eve, when we had figured we'd be on our own, but ended up ringing in the New Year with Tim and his girlfriend and another friend.  Then it was quickly off to bed.
January 1st at 7:00am we were at the Toronto airport to pickup Jordan and Rachel who'd stayed up ALL NIGHT in order to catch a very bumpy flight at 5:00am out of Thunder Bay.  Once they got back to our place, the rested (briefly), we headed off to church, and then they headed off to Brantford to be with extended family for their Christmas #2.
The next day (Jan 2nd) was our family Christmas (again), but this time with Rachel and Jordan, and MORE eating!!! (Christmas #4 for us and #3 for them).
Today was Jordan and Rachel's family Christmas with Rachel's family so that makes #4 for them!!
It's been hard to get back into work mode today that's for sure, but I'm sure that will catch on soon enough 🙂
I hope your Christmas was more of a quiet, restful time than ours seemed and that you had fun with family and friends.  I also hope that you (and we) didn't miss the true meaning of Christmas this season.  You see, while Christmas technically is only 1 day a year (or 12 if you like the song), the gift that was given to us that first Christmas day just keeps on giving 🙂
God Bless!!
TTFN