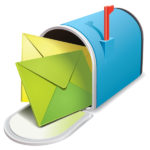 Well, Canada Post, in their infinite wisdom, have decided that we don't change our address often enough (we've only had 4 addresses in the last 33 years), so on August 15th, 2016 they decided that our Postal Code would change from the old L0G 1E0 to the new L4A 1Z3.  As of today, THEY still haven't updated their postal code lookup site 🙁 and they've told us we'll have mail forwarding for a year, but you might want to update your Christmas lists now, before you forget.
Oh, and by they way, they tell us we live in any one of "Cedar Valley", "Stouffville" or "Whitchurch-Stouffville" as well, so use whatever fits in your address book for the "city". 🙂
I've also been having "fun" updating the various accounts to reflect the new address/pcode change.  It seems that some companies see the new postal code, and others don't.  Some allow me to put the city in as "Cedar Valley" or "Stouffville", but won't allow "Whitchurch-Stouffville" as it's too long. Some won't let "Cedar Valley" go in, because the postal code maps to Stouffville in Canada Posts's data feed.  So far, it's been a complete pain.  Thank goodness CPC has said we will get 1 year to get it all sorted out.  It took FAR less effort to get the address changed when we moved 2 years ago.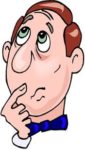 [BTW, the one very curious thing was that when I called the insurance company to let them know of the new address/pcode, they informed me my house insurance would like drop a bit.  Huh?  Apparently the L0G 1E0 was very generic and covered a wide area, whereas the L4A 1Z3 code is much more specific.  Makes no sense to me, but I'm certainly not going to argue.]
TTFN